Southern Ontario's Only Multi-Generational Barn Painting & Restoration Team
Professional Barn Painting
Our long history of barn painting gives us the edge in making sure your barn and farm buildings are painted, renewed and restored properly. Make the investment that lasts, by calling Ray Stewart Barn Painting.
Tools for Farm Maintenance
Nothing is Too Hard To Reach
Our complete barn painting services includes a boom-truck for safe and efficient painting of your barn and outbuildings. We can also paint garages, homes, storage tanks, silos and legs.
We travel all over Southern Ontario from our Norfolk County roots in Port Rowan and on out to Hamilton, Kitchener, Guelph, Goderich, Stratford, and beyond. (Basically everything south of Orillia)
Our specialty is barn painting, but we  can paint everything from steel roofs to wooden fences.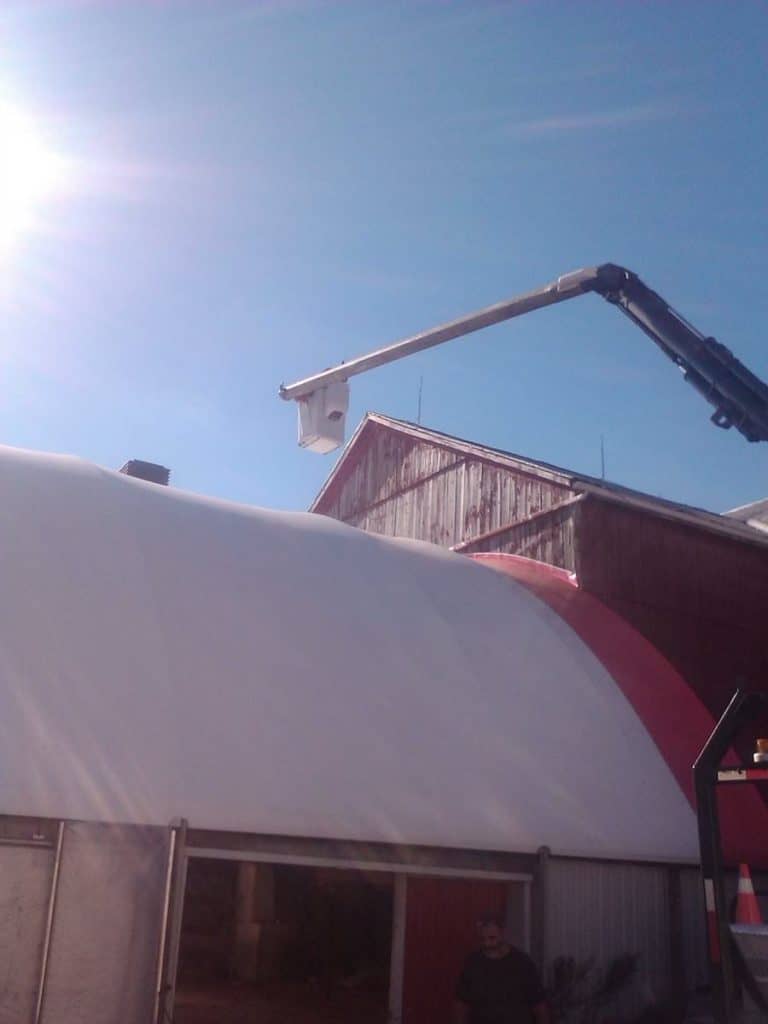 Barn Repairs & Restoration
For the Love of Old Barns
With aging barns all over Southern Ontario, keep us in mind when it comes time to call for your barn repairs. Steel repairs, wood/door repairs, and more, we know how to fix a barn right.
It's Worth Driving a Country-Mile to See a Country Smile 🙂